Mid-Atlantic Rescue Systems, Inc. has been providing our customers with custom installations for nearly 20 years. Our staff will work with your department to maximize your compartment space taking into consideration important factors such as ergonomic design, speed of tool deployment and best use of existing space.
Whether you would like to re-design your current compartment configuration or are setting up a new rig, Mid-Atlantic Rescue can work with you to get the results you need. We also work with truck manufacturers creating a hydraulic tool layout that both saves space and ads efficiency. Our custom Bulk Head fittings allow you to connect your Holmatro tool on any side of the rig.
Our secure headquarters in Frederick, MD allows us to work on large rigs over several days ensuring that your unit will be stored and worked on in a safe gated location. For smaller jobs, our mobile installation unit can complete the work at your location. We use tested, proven mounts from various manufacturers such as PAC Trac, Turtle plastic…etc.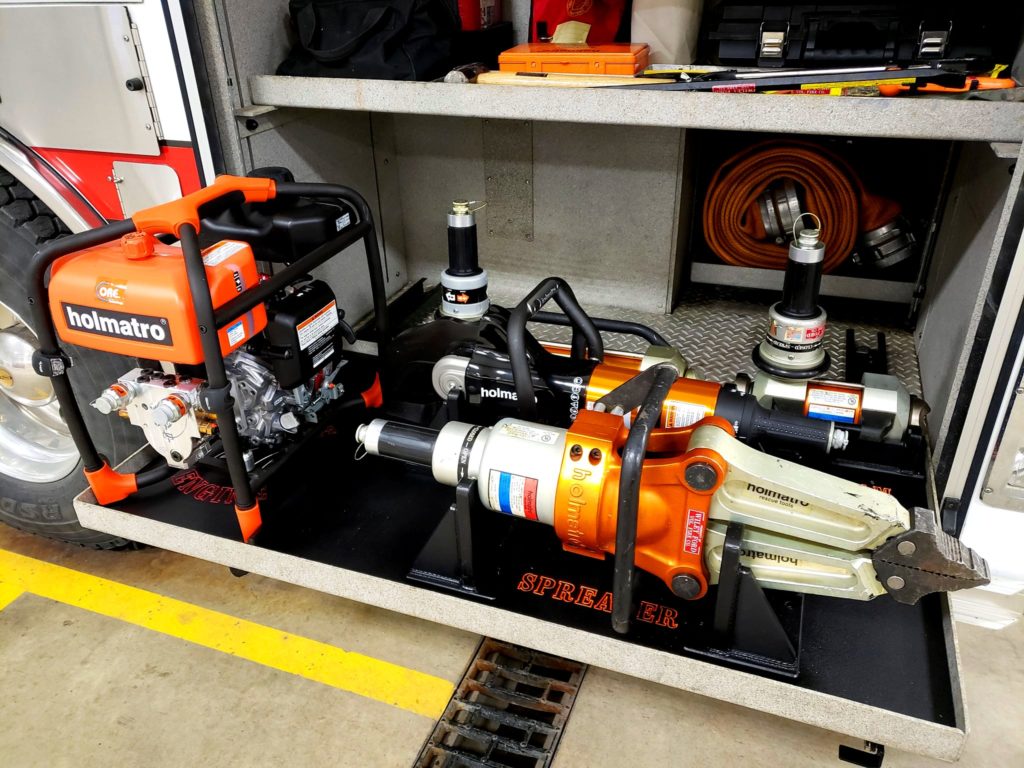 Please feel free to contact us with any questions.